Yesterday I stayed up until 4:30 AM while trying to fix Amarok to works on Windows and when I got it to build it was so late I was too tired to test it. So I fired it this morning and this is the result (click for larger images):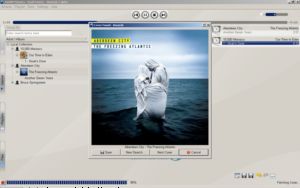 I have tested and it plays MP3, WMA, APE and whatever Magnatune streams on. Built with Visual C++ 2008.
Update Two more screenshots added and in case you were wondering, yes, Plasma works!